Choose a subject category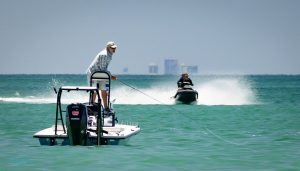 The next time a personal watercraft driver interrupts your fishing, call them over and wish them a "nice day."
These days, if you're not careful, it's easy to let inconsiderate anglers, boaters and Jet Skiers ruin your peace of mind. Over the years I've adopted a policy that I call, "Show them the courtesy they don't show you." My intention is to carry this in the back of my mind at all times. I found it necessary to do this because for so many years it was a knee jerk reaction to unload on anyone who got in my "space" while I was fishing.
Read More »